An LED driver is a self-contained power supply which regulates the power required for an
LED or array of LEDs. The LED driver rectifies higher voltage AC to low voltage DC. It also protects the LEDs from voltage or current fluctuations.
For special lighting applications, Kohsel design and manufacture:
LED transformers and EMC chokes for LED drivers
Transformers and PFC chokes for LLC converters
Common mode and EMI suppression chokes for DC/DC converters
Examples of special lighting applications: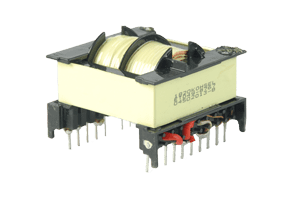 Moving head for stage lighting
Half bridge transformer used in an LLC Resonant Converter.
Moving head for stage lighting
Power Factor choke (PFC) used in an LLC Resonant Converter.
Runway light system
Input choke used in a high-performance LED cylinder converter (HPC).
Our through-hole transformers and chokes are packed in antistatic tubes or on antistatic plastic arrays for automatic assembling. SMT transformers are packed on carrier tape for pick and place assembling.
Today more than 1 million special lighting applications are equipped with Kohsel transformers and chokes. We can benefit from expertise gained through the many development projects that we have participated in to find the optimum solution in terms of efficiency, cost, compact design and maximum output.
Every day, we strive to unleash the full potential in inductive design. Through our proven process, dedicated engineering and close collaboration, we detect untapped savings and optimization potential throughout your entire value chain.