50 years, 5 million and 500 employees
Almost 500 employees, 5 new countries, 5 million transformers produced annually. There is much to celebrate for the transformer manufacturer Kohsel, which celebrates its 50th anniversary this year.
Down in the basement of Skovvænget 7 in Hørning near Skanderborg. The year was 1969. This is where the whole adventure started for Kohsel, which was founded by husband and wife Poul-Erik and Hanne Kohsel. They later moved to the factory on Sønderskovvej 1, where they are still headquartered.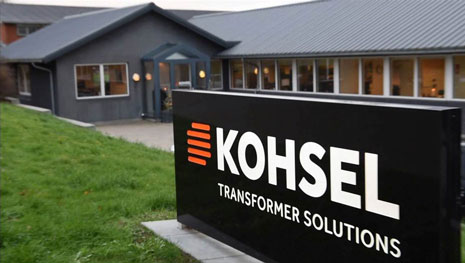 From Denmark to Thailand and Latvia
Production expanded, sales and staff doubled after the son and daughter-in-law, Morten and Birgit Kohsel, took over the factory in 1992. This development continued after Blue Equity A/S became the main shareholder in 2014.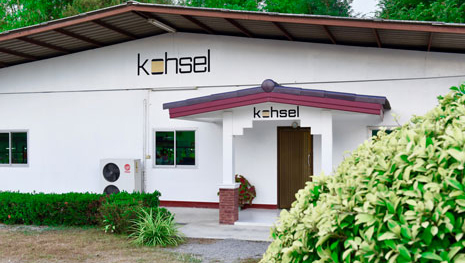 50th anniversary
It's been 50 years since 1969 when the company was founded and the numbers are still rising:
"Over the past three years, we have seen annual growth of over 20 percent," says Henrik Sørensen, CEO of the company, which today generates more than DKK. 200,000,000.
The company spreads across the map from Thailand and Latvia to Germany, Finland and Sweden. There is a currently a subsidiary in Germany, while there are sales offices in Sweden and Finland.
"Sweden, Finland and Germany are our most important markets right now. There are other exciting markets, but time will tell where they are." says Henrik Sørensen.
Wind turbines, solar panels, electric cars
Today Kohsel sells its transformers, coils and filters to many different industries, including Solar and Wind, Marine and Offshore, Frequency converters and E-mobility.
The 50th anniversary was celebrated internally on Friday, October 25, 2019 with all of the employees in Hørning.